Beekman Managed Portfolio (BMP) is a collection of The Beekman Group's high-end resort developments offering a combination of lifestyle and leisure properties. Our resorts are located at premier destinations across South Africa and beyond. Here are the latest developments at our BMP resorts:
THE KINGDOM RESORT
The Kingdom Resort is a premier lifestyle resort in the heart of the Pilanesberg region. The on-site restaurant, Acacia Terrace, is getting a new bar area which should be completed soon for our guests to enjoy. Meanwhile, as we near the end of 2018, we are happy to announce that development at the new village, Tlou (Elephant) Village is making tremendous progress. Here's a bird's eye view of the progress: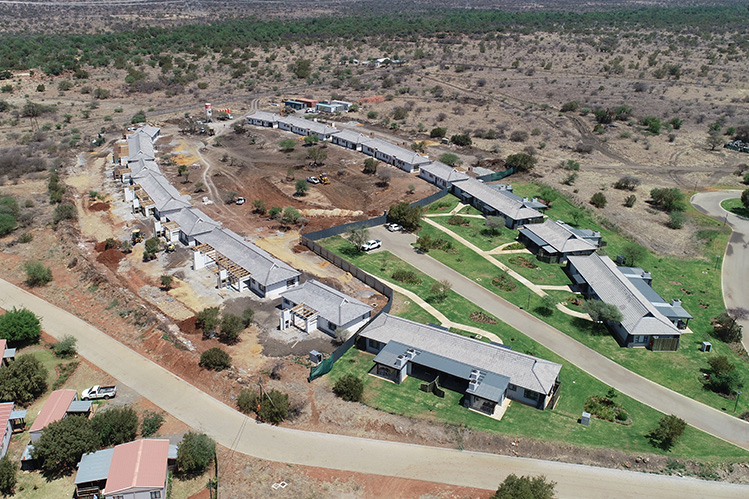 SAN MARTINHO BEACH CLUB
This luxury Mozambique resort is located on the pristine shores of the famed Bilene Lagoon. There are plenty of exciting facilities to look forward to such as the new swimming pool where guests will soon be cooling off or lounging and catching some rays on the pool deck, in front of the best lagoon views in the area. There is also a new jetty, gym, waterpark and boathouse.
CAYLEY MOUNTAIN RESORT
Located in the Central Drakensberg, the resort boasts the best and biggest views in the Berg! The swimming pool deck was given a facelift and is already being enjoyed by our guests. The on-site restaurant, The Bell & Whistle recently installed a wood fire pizza oven, and is now serving the yummiest pizzas around.
MONOMOTAPA VILLAGE
Monomotapa Village is a luxurious bush destination like no other! This lifestyle resort is within Legend Golf & Safari resort and part of a 22 000ha Big Five Game Reserve in Limpopo Province. The resort recently got its own reception area, and will ensure a more pleasant and smoother check-in for all our valued guests. The new dam is also filling up quite nicely while the resort staff have been hard at work improving ad beautifying the grounds.