The modern holidaymaker represents a new era of travel enthusiasts, characterised by their insatiable thirst for exploration, cultural immersion, and a desire to create lasting memories.
In an age where technology has seamlessly woven its way into every aspect of our lives, this breed of traveller embraces the convenience of online bookings, personalised itineraries, and immersive experiences that cater to their individual tastes. Armed with smartphones, social media, and a world of information at their fingertips, the modern holidaymaker seeks to break away from the ordinary and embrace the EXTRAORDINARY, prioritisng unique experiences, sustainability, and meaningful connections with both the destinations they visit and the people they encounter along the way.
Naturally, the Beekman Group has continued to develop with these evolving times, not only innovating for today's consumer, but planning for tomorrow's as well.
The modern holidaymaker has more options than their parents or their parents' parents ever did, narrowing their patience for complex and inconvenient processes. Knowing this, we have revamped many of our websites and introduced convenient direct-to-customer chat functions in recent years to become more mobile-efficient. We've also integrated dedicated WhatsApp numbers for all our customer-facing entities, to help a new generation of members to communicate with us through the channels they utilise most organically.
Aware of marked instability in the economy, largely impacting middle-income entrants into the timeshare space, we have been required to innovate in order to assist members in achieving their dream holidays, and introduced a multitude of practical benefits such as "Top Up Points", for that purpose.
When it comes to physically occupying their vacation destinations, we have found that the new generation of guest has higher expectations of the onsite facilities at our resorts, and we've therefore put a lot of time and effort into catering for their demands.
"The reality is that the majority of members across our various entities have some level of budgetary restraints to consider when planning a vacation," according to Beekman Group Director, Cindy Allan. "But of all the potential variables to consider – like where to go, who to go with, what to do, or how much to spend – the one non-negotiable is that hardworking people need to take the occasional holiday. So, our job, in addition to providing them with comfort, quality and affordability, is to eliminate as many of the confusing, surplus variables as possible by providing a tasteful selection of experiences to make one holiday feel like three or four on the same budget."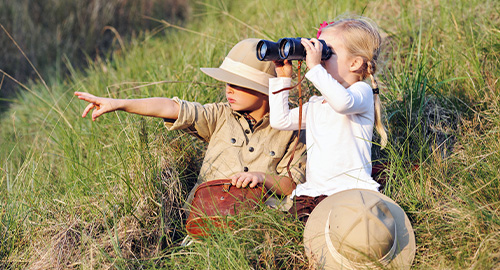 With these modern demands in mind, our resorts continually strive to enhance the experience for families during their stay, offering an array of modern activities and amenities. With a strong focus on keeping kids entertained in safe and enjoyable ways, we continually upgrade our games rooms and leisure programmes, and have also introduced exciting features such as Max's Fun Club and the Max's Fun Club Kids App, which, along with creating a lasting impression with the next generation of holidaymakers, also incidentally justifies the investments we've made into installing high-speed WiFi connectivity at most of our resorts.
For those seeking relaxation and rejuvenation, we have made consistent upgrades to our signature Body Bliss Day Spas, chill zones, and @ease lounges, ensuring a haven for rest and relaxation. Moreover, we emphasise providing on-site adventures through Leap Adventures, offering thrilling activities like paintball, quad biking, survivor games, zip lines, and climbing walls.
"It's as much about variety as it is about quality in today's market," reiterates Tony Hazel, Group Resorts Executive. "Since our inception, we've always prioritized the latter, though through observing the demands of our guests, we've driven a deliberate effort in the last decade to be as creative and expansive as possible with regard to the former as well. And for us, that's particularly exciting because the more we're able to innovate laterally, the wider the age and lifestyle demographic of guests we're able to attract."
While timeshare (which makes up a large portion of our business) is generally perceived to be traditional and stagnant to many, The Beekman Group has consistently sought ways to segment the products that have always provided incredible value to members, in order to reach a wider customer base.
The Group consists of a range of vacation ownership, timeshare exchange, and rental products that address the varying needs of the holiday and leisure market segments. The products themselves are each defined by an independent set of objectives, customers, targets, and strategies, and are dependent on how the market is emerging or shifting at any given time.
"It's not always easy determining how we go about repositioning and segmenting a product that people love, while balancing both a historic and emerging customer base, but in essence, we try to combine forward-thinking ingenuity with a continuous and obsessive analysis of an entire spectrum of socio-economic trends," concludes Tony Hazel.
In support of our loyal and beloved customer-base, we innovate with the trajectory of the economy. Embracing new entrants into the timeshare income bracket, creating new products for those who would otherwise have been excluded, and simultaneously elevating the premier experience of the members whose expectations of our benefits have grown more demanding over years, and sometimes decades.